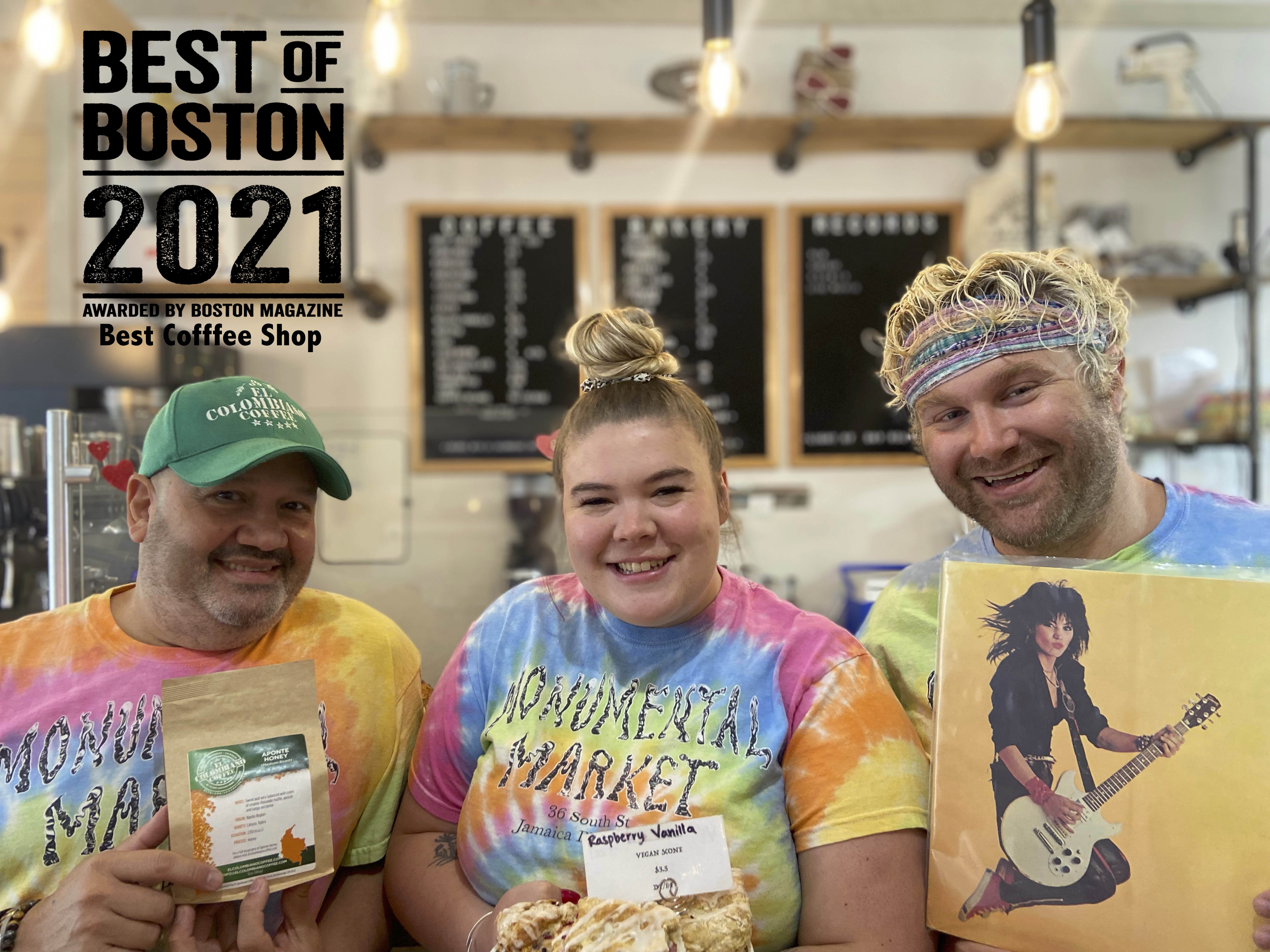 The Light of Day Records store is located inside Monumental Market, 2021 "Best Coffee Shop" awarded by Boston Magazine, in Boston's Jamaica Plain neighborshood. Come pay us a vist or enjoy shopping our catalog online!
-------
The human experience lives on vinyl.
Every "triumph". Every "failure".
Bold visions for our future and short-sighted cash ins.
Gorgeous artistic statements and bad executive-driven "refinements".
You can bear witness to it all on your turntable.
Vinyl records came back for a reason. Music and art has largely become a disposable commodity in late-stage capitalism, but a vinyl record still represents the physical embodiment of a dream fully lived.
Light of Day Records, an indie record label + boutique record store located in Boston's Jamaica Plain neighborhood, is dedicated to bringing you the very best in classic & contemporary music on vinyl.